The Whisky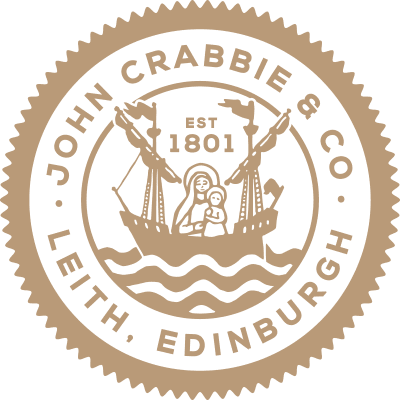 Crabbie 30 Year-old
Bottled at cask strength of 48.6%, this 30 year-old Speyside single malt is a truly rare expression.
Matured in the finest sherry butts, only a very limited number of these casks remain. 330 bottles have now been released in the UK. Its release celebrates the dedication and contribution of John Crabbie, a true pioneer in the Scotch whisky industry.
COLOUR – Golden amber
NOSE – Sweet notes of spice, light smoke and dark chocolate
PALATE – Velvety on the palate
FINISH – Long honey finish
Crabbie 8 Year-old
Crabbie 8 year-old was one of the original whisky products and 2,000 cases of this exceptional Highland Single Malt have now been released in the UK (46% ABV)
COLOUR – Pale amber
NOSE – Sweet and delicate floral notes, with subtle hints of ripe apricots
PALATE – Delightfully balanced with honey, malty notes at first, followed by warming layers of vanilla and ripened summer fruits
FINISH – Long and light, malty finish
Crabbie 28 Year-old
This beautifully balanced limited edition 28 year-old single malt, is from a single cask, non chill-filtered, and bottled at cask strength (52.7% ABV).
COLOUR – Golden amber
NOSE – Superbly composed, sweet with
a hint of smoke on the nose
PALATE – Creamy with a hint of spice balanced with
aromas of fruits, nutmeg, hints of honey and
dark chocolate
FINISH – Sublimely enduring on the palate
Crabbie 12 Year-old
A lightly peated island single malt whisky, bottled at 43% ABV, the Crabbie 12 year old is a deliciously rich and smoky dram.
COLOUR -Glowing Amber
NOSE – Intensively Malty and fresh with light notes of Green Grass
and a touch of juicy citrus
PALATE – Rich full flavour with a fabulous bitter sweet balance,
followed by a touch of sweet honey and notes of grilled orange and green tea
FINISH – Long, Smoky, with a delicious peppery spice
The John Crabbie & Co. Story
With a long and fascinating history, the Leith motto is 'persevere' and today it is a thriving and dynamic area.
Where To Buy Crabbie Whisky
We are currently building our supplier list, please contact Clare.MacDermott@halewood-int.com for availability.